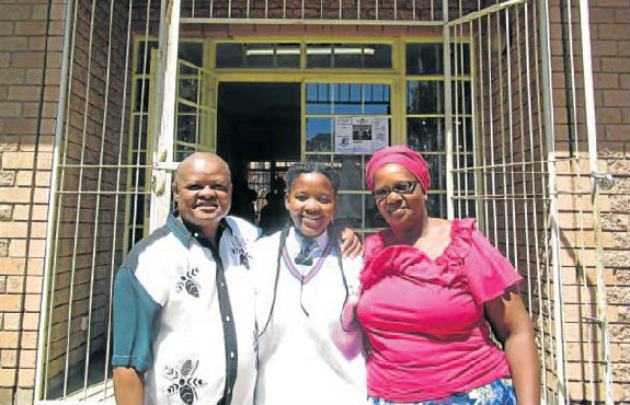 RESULTS REWARDED: Businessman and benefactor Saki Macozoma with former Ndzondelelo High School pupil Nangamso Jonas and her mother, Lindelwa
Picture: ATHENA O'REILL
Hard work scores former pupil R10 000
A Zwide matriculant's high marks paid off when a prominent Johannesburg businessman made good on his promise to give her a R2 000 reward for every distinction she received in her final examinations.
And because Nangamso Jonas, 16, did so well in last year's matric exams, she is R10 000 richer.
Safika Holdings chairman Saki Macozoma, 59, formerly of Kwazakhele, made the promise to Nangamso when he visited Ndzondelelo High School before their June exams.
He said should she pass with three or more distinctions, he would give her R2 000 for each.
Macozoma – who has been investing in the Bay's townships for the past 15 years – said it was important for him to make a difference in these communities as it would have a ripple effect on the greater community.
"I come from a school like this one and I am of the view that our children should be motivated from time to time to aspire to greater things," he said.
"I am very proud that she kept her promise and worked hard to achieve what she set out to do, because it is not about the money, it is about self-motivation.
https://safika.co.za/assets/uploads/Ndzondelelo-High-School-use.jpg
405
630
Jef
https://safika.co.za/assets/uploads/safika-logo.svg
Jef
2017-02-27 14:47:23
2018-09-26 12:33:14
Rich reward for excellent matric results